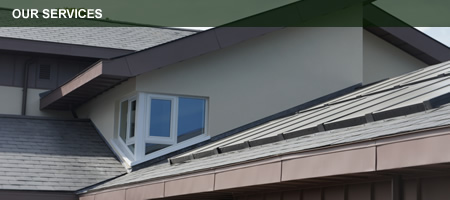 Welsh slates
Welsh slates, also known as 'Blue Bangor', are a popular choice in Ireland.

Spanish slates
Sourced from the best Spanish quarries and including a fifty year guarantee.

clay roof tiles
Available in a variety of styles and sizes to suit different job specifications.

thrutone slates
These are fibre-reinforced cement slates and come in a variety of colours.

shapes
The availability of slates in various shapes allows for different designs on roofs. Here are some of the common designs used:


Roof restoration and conservation work. View our projects in Trinity College, Waterloo Road and Navan Road.


Fibreglass roofing is a very cost-effective alternative to copper and zinc. It has been used in building since the 1970s and has an excellent life span.